Hello!
This blog is meant to chronicle my attempt at becoming a regular maker of bento lunches for myself (and, if he wants me to, my fiance).
I am the Bento Neko. I'm 23 years old and I live in Los Angeles, CA. I don't really know how to cook much of anything. I live in a small apartment with a tiny kitchen and pretty limited counter space. I own a decent set of pots and pans, but don't have any kitchen equipment outside of that. I currently own 2 bento boxes, pictured below.
A more traditional looking bento...
And a more modern-styled one.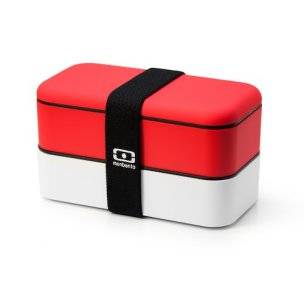 Both of these bentos are fairly large inside. The red and white one (looks like a pokeball, ne?) holds 500ml in each tier, while the other holds 460ml in each tier. Again, both pretty large in size. I may end up acquiring smaller ones as I go along. In general, I like to pack my main lunch meal in the bottom tier and use the upper tier for snacks through out the day.
If either of these interest you, I bought the traditional looking box from jbox.com. The item is listed
here
. The other one is a monbento box that I ordered from Amazon.com.
(as you can see, I have taken the book images from Amazon... heh!)
Although I love Japanese cuisine, most of my bentos (for now) will likely be Western in nature. If I can fit it in the box, it's a bento. :3
I won't be packing one until Monday when I am going to work... so no pictures of actual food until then. See you next time!
/\' '/\
*~Bento Neko =^.^=